Although it was launched on 20 October 2014, the effect of Apple Pay has already seen measurable results in terms of downloads and use at retail chains. But for a smaller retailer, is Apple Pay something you should seriously consider offering your customers?
What is Apple Pay, and how does it work?
Apple Pay is the iPhone maker's foray into mobile payments. When introducing the platform, Apple CEO Tim Cook put into context the market the company is stepping into: there are $12 billion US transactions each day, and the tech giant wants its share of them.
Launched alongside the iPhone 6 and iPhone 6 Plus, Apple Pay aims to make the payment process a fun experience for customers. It uses two hardware elements built into the iPhone 6 units, the NFC chip and Touch ID (the fingerprint scanner), to complete the payment process in brick-and-mortar stores equipped with a contactless POS system.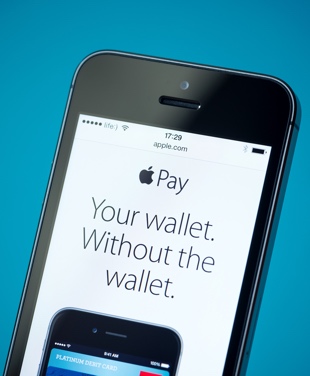 Apple Pay can also be used to make online purchases: once set up, it offers a convenient checkout experience for customers using an iPhone 6, iPad Air 2, or iPad mini 3. One of its key selling points is the ease of use: users can check out with a single touch within apps by selecting Apple Pay and placing their finger on the Touch ID.
Since Apple only provides a platform and doesn't handle the cash, the money is transferred from the user's card issuer institution to the merchant's bank account. Apple collects the fee from the card issuer bank only, not the merchant.
Apple Pay transactions are handled as card-present transactions, and, as such, benefit from the lowest credit card fees.
Apple Pay adoption in the first month
To launch its mobile payment platform, Apple has partnered up with Visa, MasterCard, and a list of American banks, as well as retailers. Apple CEO Tim Cook said that the initial rollout will be limited to US users. Shortly after, however, Apple Pay launched, multiple reports of successful transactions using Apple Pay in the UK, Europe, Australia, and other countries, surfaced.
So how could this happen? The answer is in the technology Apple uses to complete the payment process: Apple Pay builds upon the existing system of NFC-enabled, contactless payment terminals widely used by merchants across the globe.
The system has seen incredible growth over the past couple years. MasterCard plans to establish contactless acceptance as standard by 2020 for merchants accepting MasterCard and Maestro in Europe, and the same goes for the North American continent, as well.
So Apple Pay launched in the US, but users can use their iPhone 6 unit worldwide at any merchant that has a contactless payment terminal installed (the only condition is to have a US-credit/debit card linked to the platform).
To understand what Apple Pay means for the payment industry, as well as for merchants, let us look at two data reports from both sides of the players involved.
First, there is Apple CEO Tim Cook, who said that the company has seen an incredible adoption of Apple Pay on the consumer side: the first 72 hours of availability brought a million registered credit cards into the Apple Pay system.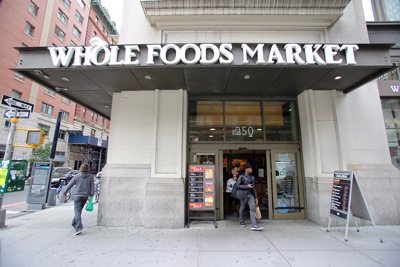 On the other side, there are the merchants. While the number of retail partners was limited at launch – 220,000 locations in the US – Whole Foods was one of the retail chains partnering up with Apple to kick start the payment system.
Between 20 October and 5 November 2014, Whole Foods processed 150,000 Apple Pay transactions, CIO Jason Buechel told the Wall Street Journal. That is nearly 1% of all the 16.5 million transactions they processed during that period. Apple Pay's performance during this initial period of just 17 days is impressive.
What options do retailers have?
The catch is that merchants don't need to be registered Apple Pay partners to accept payments via an iPhone 6. A successful Apple Pay transaction needs to satisfy two conditions on the merchant's side: the brick-and-mortar store has the right equipment, an NFC-enabled POS, and the merchant is willing to accepts Apple Pay as a payment method.
Businesses can refuse or allow iPhone 6 owners to pay for goods using their devices, despite having the right equipment. In the US, for example, mobile payments industry players are currently in a fierce debate over which is the right business decision, ignited by the launch of Apple Pay.
MCX (a consortium of retailers including Walmart) members Rite Aid and CVS have refused to accept Apple Pay transactions, although they did allow iPhone 6 users to pay for goods in the first few days. The reason: they will launch their own mobile payment system, but that's not due until sometime next year.
In Canada, Finance Minister Joe Oliver plans to announce revised changes to the country's code of conduct for the credit and debit industry. One of the most notable changes affecting businesses is that merchants could gain the right to block mobile payments from credit card companies, even though plastic is accepted. That means you can say no to Apple Pay in your store.
What does Apple Pay mean for small businesses?
Apple launched Apple Pay in the US because it is the homeland of the iPhone maker, but Canada is ripe for the mobile payment platform, as are certain countries in Europe and in other parts of the world.
As Europeans already use contactless cards or NFC-enabled mobile payments in 36 countries, we can safely assume that Apple is already holding discussions with banking partners to launch Apple Pay there.
It is worth mentioning that MasterCard and Visa are orchestrating a technology upgrade to all businesses with a POS system. Existing terminals in Europe will be replaced with contactless terminals by 2020, and new terminals must adhere to the new (contactless) standard upon deployment as from 1 January 2016.
It's too early to project the adoption of Apple Pay among customers or merchants. Players like MasterCard, for example, expect two in three phones to be NFC-enabled by 2018. Fact is, Apple Pay is limited to iPhone 6 users at its current stage. Over the next couple years business owners need to make a decision: do they really want to curtail the choice of how their customers pay in their store by limiting users' payment methods?
As Apple Pay builds upon an existing technology, small business owners are likely to adopt it in the future if they want to grow sales; it is a no-brainer to say yes to something that makes spending fun, and it doesn't cut into profits.